Episode 3
The Law in my Opinion
With an initial test, our judges evaluated the qualities of the 5 candidates for the title of Legal Talent of the Year. Today the real challenges begin: a path made up of seven tests with primary standing companies, preceded by multiple training moments. Mario Alberto Catarozzo (business coach and trainer), starts with a lesson on the meaning of law and a test that requires a great effort of thought and identification. Those who stand out in this challenge will have a competitive advantage in this first test in the company. Waiting for them in the classroom, teacher Patrizia Pasetti (head of governance and digital innovation in the Legal and Tax department of Tim), who will test our finalists with a concrete case, faced by the legal department of TIM itself: digitize the litigation in TIM's legal department. Vision skills and project management skills can make a difference. Who will achieve the first challenge?
PREMIUM CONTENTS
Associati ad ogni puntata della 4cLegal Academy sono disponibili contenuti Premium di approfondimento e connessi ai temi che vengono trattati in puntata. Video, interviste e articoli da non perdere per vivere a pieno l'esperienza dell'Academy.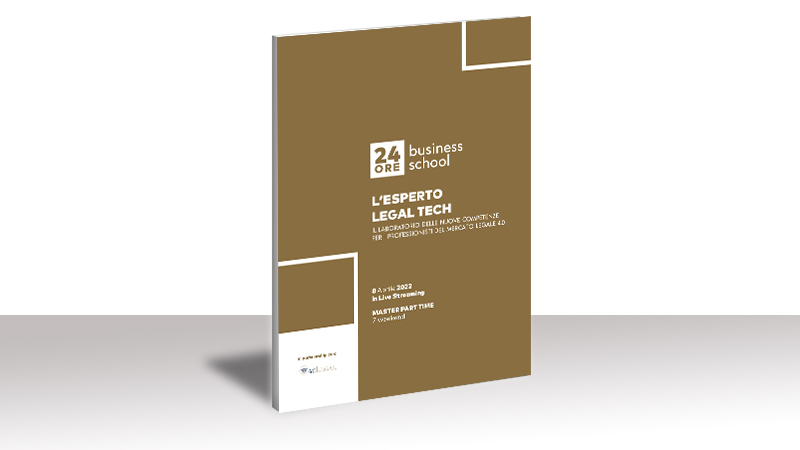 Master L'Esperto Legal Tech
La puntata di TIM è un esempio concreto di come la digitalizzazione sia diventata indispensabile per efficientare e migliorare molti dei processi interni alle direzioni legali. Aziende e studi professionali sono oggi alla ricerca di giuristi con competenze in questi ambiti. Da questa esigenza di mercato, in costante crescita, nasce il master "L'Esperto Legal Tech" organizzato dalla 24 Ore Business School con il coordinamento scientifico di 4cLegal: un percorso con taglio pratico e operativo per formare esperti di Legal Tech in grado di ricoprire da subito ruoli strategici per aziende e studi professionali.

Sei interessato? Ecco i primi dettagli:

SCOPRI DI PIÚ
SCARICA LOCANDINA
Software = Controllo Dati = Scelte Strategiche
A cosa serve un software all'interno di una direzione legale? In questo video estratto della terza puntata, Alessandro Renna, Founder e CEO di 4cLegal, spiega il valore di questo strumento. Certamente i software sono un supporto al dipartimento legal nel monitoraggio delle pratiche, nell'efficienza, trasparenza e semplificazione dei processi, ma il vero valore aggiunto è determinato dalla possibilità di controllo dei dati, grazie ai quali è possibile implementare politiche strategiche.
Il giurista d'impresa 4.0 secondo TIM
Intervista Patrizia Pasetti, responsabile governance e innovazione digitale direzione Legal e Tax di Tim: qual è il ruolo della digitalizzazione all'interno della direzione legale? Quali procedure avete adottato per promuovere la sostenibilità? E ancora, quali sono gli elementi più premianti nel CV di un giovane? Scopri in pochi minuti la vision sul Mercato Legale 4.0 di uno dei protagonisti della terza edizione dell'Academy.