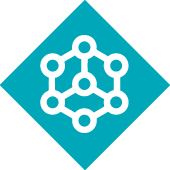 4cFuture
THE FUTURE OF THE LEGAL MARKET
Simply talking about "legal tech", radical change and innovation in the legal market is not innovative anymore. At 4cLegal, we wish to do something different.
Since our formation we have worked to innovate the legal market. This effort has brought us to create the first platform for digital beauty contests (Digital Beauty Contests). Such "gentle revolution" -so a friend of ours has defined it- has changed the ways in which many Italian and international corporations purchase legal services from law firms, promoting the values of transparency, traceability, competition e professionalism.
We champion legal communication and marketing based on substantial content -not just appearance. We provide instruments of collaboration that make the comparison between different legal services easier, preventing inconsistencies and practical difficulties (4cLab).
We broadcast our version of the legal market -which we call "Legal Market 4.0" c"- through new vocabulary, as in the case of our 4cLegal Academy, the first legal-market-based talent show (4cLegal Academy I).
We keep raising the bar: we have involved a historic and prestigious university -the University of Padua- in the organization of the Legal Day, an event aimed at rethinking the role of law schools schools in shaping the current legal-market environment (Legal Day). As is clear, change has to start from the very formation of legal professionals and we intend to invest time and energy in this objective. We will keep the conversation going with all the critical players of the legal profession, beginning with law students.
4c Future is the place to find out more about the latest trends in the Legal Market 4.0. We value your opinion and contribution on all subjects we deal with; but we also value your proposals on subjects that we are yet to fully explore.
From today, you can contact us at 4cfuture@4clegal.com.